If you are designing a new kitchen space, it makes sense to locate your microwave oven in the most convenient place for you and your family.
That most convenient location is seldom sitting free-standing on a movable cart, countertop, or, dare we say, the top of the refrigerator.
So here is what we have found to be the four ideal places that you should consider: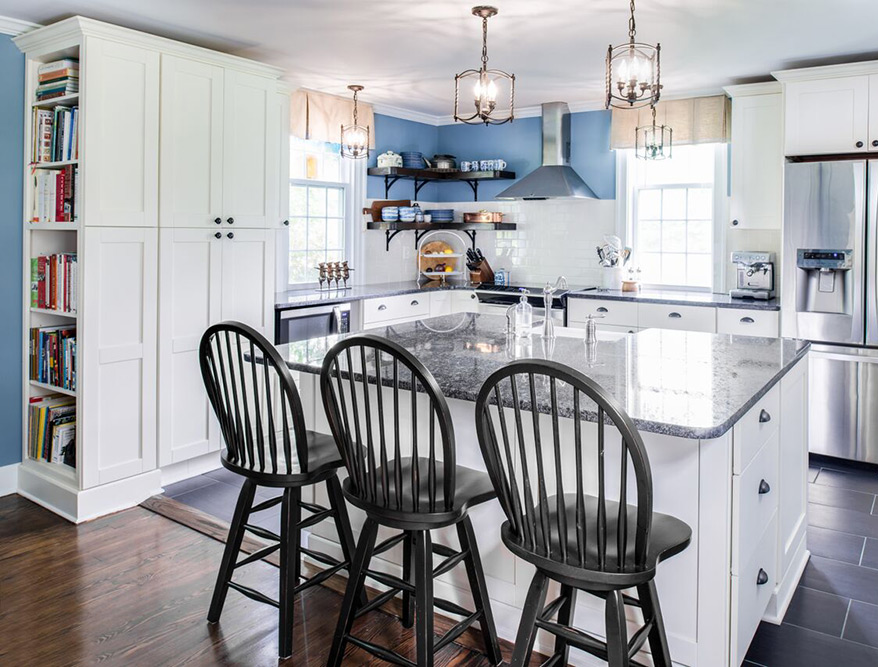 1. On a Wall Cabinet Shelf
Smaller free-standing microwaves can be located on a specially designed wall shelf located on the bottom section of a wall cabinet.
2. Over the Stove
While many designers would suggest that a hood/microwave combination located over the stove lacks design sophistication and elegance, it is still a very practical place to consider putting your microwave. It is perhaps the most cost effective and space efficient option – hence it's popularity in new home construction.
3. In a Base Cabinet Directly Under the Countertop
This is becoming an increasingly popular location. While the microwave oven for this option likely costs more than one you would locate over the oven or on a shelf, it can be easier to load and unload especially for the more junior and senior members of the family. It is also a good choice if wall space is very limited.
4. Built into Your Oven Cabinet
If you are already considering a built-in conventional oven located in an oven cabinet, it is easy to purchase a microwave or convection combination oven as the second oven in a double oven cabinet. Optionally, if you are designing a large kitchen, an oven cabinet could be used specially for housing your microwave.
Want to see what your dream kitchen looks like?
Our in-house designers can mock-up your brand new kitchen along with a detailed quote, so you know exactly what your favorite cabinets will look like in your home before you spend a dime.