Get Kitchen Island Ideas and Inspiration from this Gallery of various designs and layouts.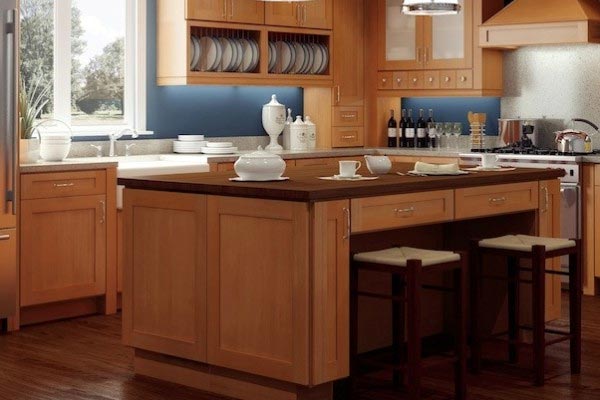 Shakertown
This is a simple but highly functional approach to a kitchen island. The cabinetry matches throughout the kitchen, and the island is comprised specifically of base cabinets and cabinet components. There is no plumbing within the island, but plenty of counter space for prep or family gathering, and convenient seating.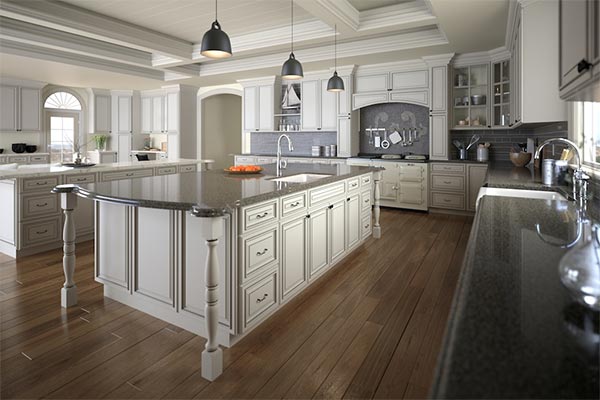 Signature Pearl
This kitchen island idea demonstrates just how much can be added with islands. This kitchen includes two large islands, providing nearly endless prep space, storage and family gathering space. All cabinets in this kitchen are consistent, but a variety of countertops adds drama and distinguishes different spaces within the kitchen.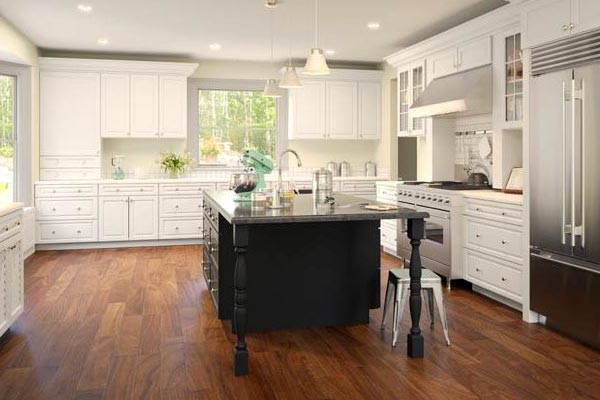 Gramercy White
This island is a complimentary island, that uses island cabinets of the same design but in a different color to add depth and richness to the room.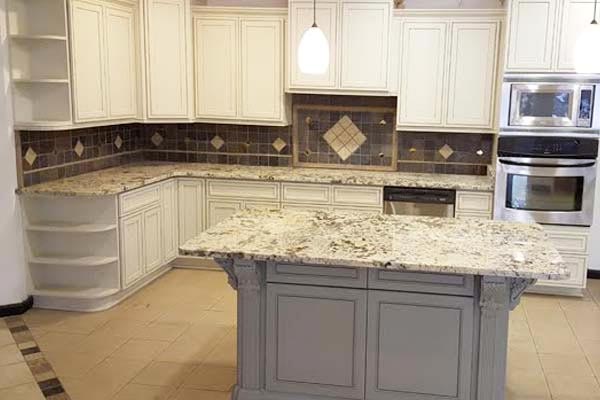 Pearl Maple Glazed
This small and simple, but highly functional kitchen island offers additional prep space. The added counter overhang provides an area that can do double duty as a seating area, if desired.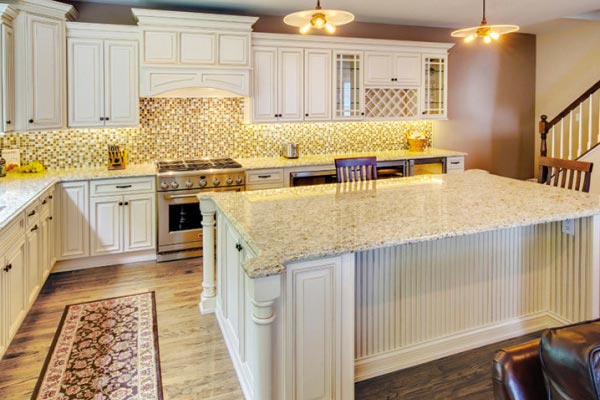 Wellington Ivory
When space allows, adding a large scale kitchen island can really make a kitchen feel like a gracious space. This island includes ample work space and seating area and works beautifully with a contemporary open floor plan.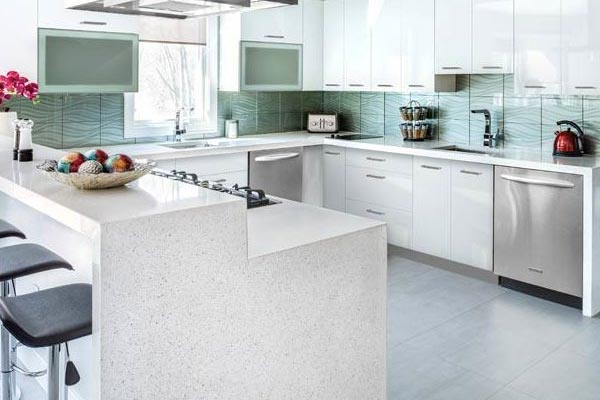 Prima Bianco
This highly modern two-tier kitchen island creates a well defined seating area, and helps to curtain some of the view from the living space into the kitchen work area.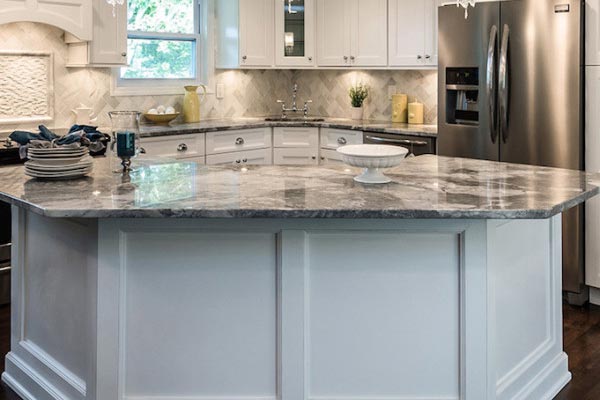 Nexus Frost
Who says a kitchen island has to be a rectangle? This unusually shaped kitchen island maximizes space and creates visual interest in the kitchen. The perimeter offers substantial seating space.
Want to see what your dream kitchen looks like?
Our in-house designers can mock-up your brand new kitchen along with a detailed quote, so you know exactly what your favorite cabinets will look like in your home before you spend a dime.